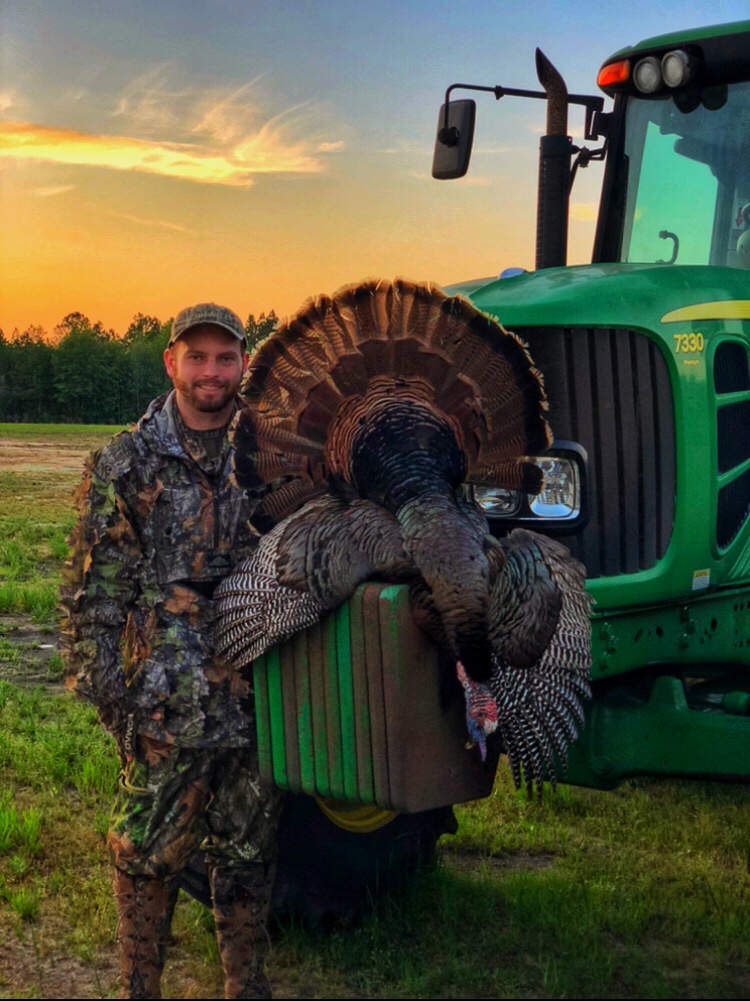 There's not a feeling that compares to listening to the Spring woods wake up by a turkeys gobble echoing across the hardwood ridges. I enjoy all types of hunting, but chasing wild turkeys is by far my favorite. I'll never forget the adrenaline rush I had watching my first longbeard strut into shotgun range, and every one since has been that same heart pounding feeling. There are a few ways to help prepare for a successful turkey season.
SCOUTING
Preseason scouting is very important when it comes to turkey hunting. Various ways you can go about scouting a piece of land for turkeys are from looking at maps to putting in the footwork checking out the property.
It is fairly simple to get access to maps in any state now with the use of apps such as onX. Many people just want to pay attention to satellite maps when looking at where they want to hunt, but topo maps can be just as beneficial. When using satellite maps the areas to pay attention to are transition areas between two sets as timber such as where pines and hardwoods meet. Also, the area of the country that you're scouting can have a big impact on what type of terrain you're looking for. On topo maps its key to study contour lines looking at areas such as saddles where you can call off a ridge in an area birds could hear you from several different areas.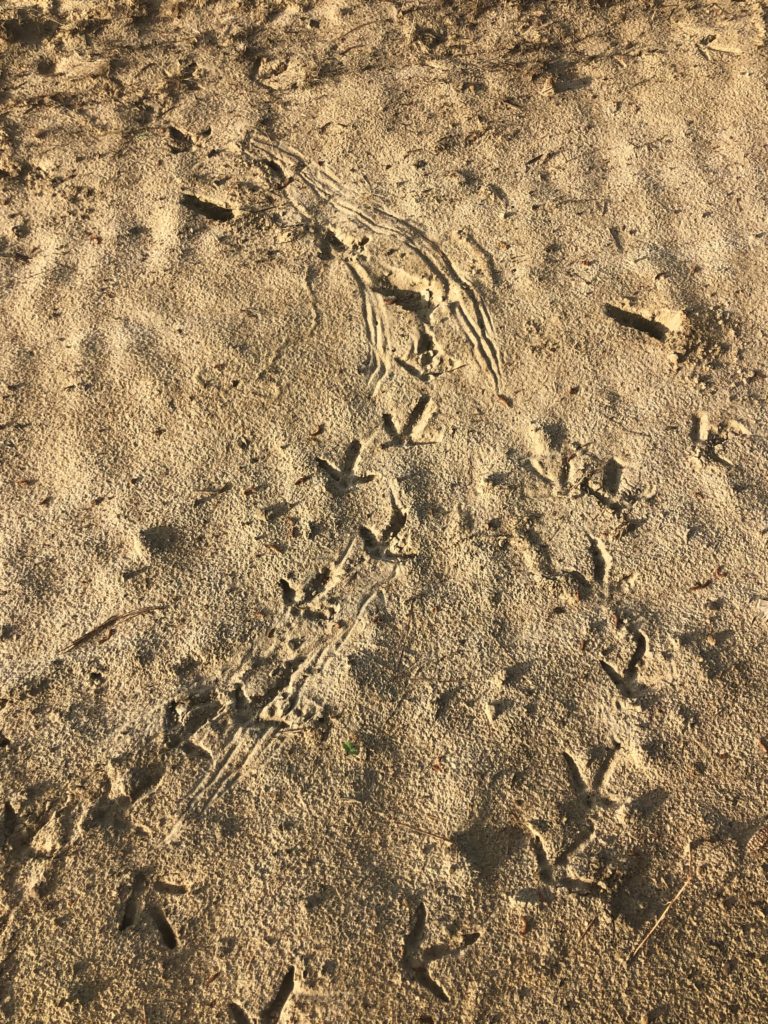 Once you've picked an area on the map out its time to put the footwork in and go see if there is any turkey sign on it. Tracks, scat, and scratching are three of the main signs you should be looking for while scouting. Key areas to check for tracks can be roadbeds, sandy creeks, firebreaks or food plots. When out looking for tracks another thing to be checking for is strut marks. You'll find strut marks in a road bed where a gobbler has been dragging his wings back and forth through the dirt when strutting. Food plots and road beds are also where turkey scat will be found a lot of times. Gobbler scat will be in the shape of a J whereas hen scat will just be a small circle with no shape to it. When scouting for turkeys in the hardwoods you should be looking for scratching and where they are feeding at, these areas can be a great spot to hunt in the early season.
If someone puts in the time and effort to find turkeys in the preseason they should be setting themselves up for a successful season. After turkeys have been located one more thing you can do is go out in the mornings before season to listen for gobbling and see where the birds are roosting. Knowing where a bird is roosting will sure give your confidence on opening morning a boost.
practicing calling
Improving your calling every season is something a turkey hunter should always strive to do. Sounding more like that real hen will always guarantee a better chance at luring a finicky gobbler into range. With the resources available today there are multiple ways to help a hunter improve their calling.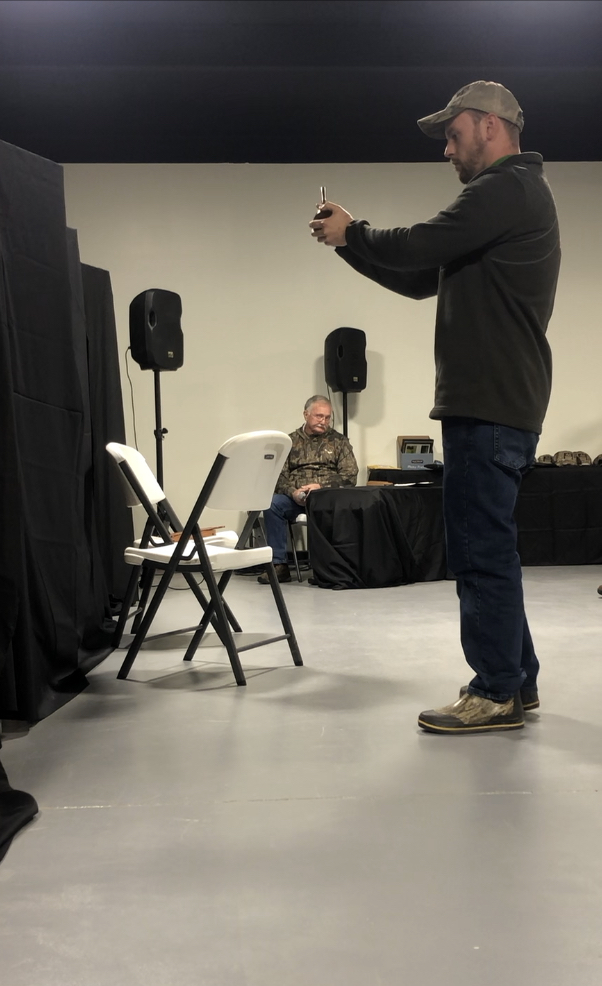 Arguably the best way to work on your calling is by either watching or calling in a calling contest. Turkey calling contests are held in different times of the year throughout the whole country. By attending a contest you will be able to watch some of the best callers in the country call, and learn from them. Also, there is a hunter division in most contests where someone who is not quite ready to compete against the best callers can compete. A hunter normally might not pick up their calls until right before the season to practice, but contest calling gives them a reason to prepare sooner and practice more often.
Another resource hunters should take advantage of is the amount of hunting videos on YouTube. If someone is interested in learning from a calling contest, but cannot attend them, there are many contests from previous years on YouTube. There is plenty of calling tutorial videos on YouTube from past Grand National champions that can be found very helpful. Watching other hunters tactics that lead to success, and applying it to your hunts will also be a help come spring. A few of the many channels on youtube that put out great content are the Pinhoti Project with Dave Owens, HuntQuest with Scott Ellis, and Shane Simpson.
One more way to work on your calling is by practicing with people who are better than you and willing to help you out. Hunting and calling with people who are more experienced will always provide someone to watch and learn from. It is helpful to call around other people to be critiqued, and learn what needs to be changed to sound more realistic. Improving your calling, and woodsmanship should lead to seeing a drastic improvement in the amount of long-beards you have in gun range this spring.
If you have any questions for Grant you can get in contact with him through his IG: https://www.instagram.com/grant_fisher1/