About Hunt Link
The Hunt Link program with Cervicide is a unique feature that allows members to connect with each other for hunting opportunities across the country. By utilizing the member map, Cervicide members can find and connect with each other to either host or be a guest for a hunt. This program is designed to help hunters make connections and expand their hunting experiences beyond their local area.
Whether you're looking to join a hunting trip in another state or organize a group hunting adventure, Hunt Link can help you make it happen.
How does hunt link work?
Option 1
Setup a
Hunt Link
---
Our Hunt Link Program allows you to post up an available hunt that you would like to offer to another member in exchange for them to take you on your first Wild Boar hunt. They hunt your location and you hunt theirs.
Option 2
Link with Another Member
---
Looking to hunt out of state, link up with a member in another state and start building the hunt of a lifetime. Whether you're going to go on a backpack hunt in the big timber or simply hunt the back 40 of someones property.
And then…
Get Hunting Party Together
---
If you're trying to get a group of hunters together to setup a bear drive or maybe get a group together to hunt Wyoming Pronghorn the Hunt Link is how you do!
What is a Hunt link?
In order to participate in a hunting experience, Cervicide, LLC requires you to accept this Release and Waiver, which is effective
between you and Cervicide, LLC as of the date when you first book or participate in a hunting experience whichever happens first.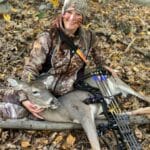 I have nothing but phenomenal things to say about our hunt link program. It has promoted some of the best friendships and growth beyond measure. From big woods deer hunting with Jeremy near Ithaca, NY and tying fluke rigs on the beaches of Sag Harbor, NY with Emily and catching a new species… These experiences are lifelong memories. Guiding Emily on her first turkey, and (accidentally) putting Jeremy on his biggest buck to date are cherished days in the woods. In the upcoming year I look forward to some of my first out of state adventures. Through open and honest communication about expectations, financial limitations and accommodations, there is no hunt off limits and no travel plan too lofty. Skip the outfitter, make a friend for life and grow as a hunter. What are you waiting for?
Sammy D.
NY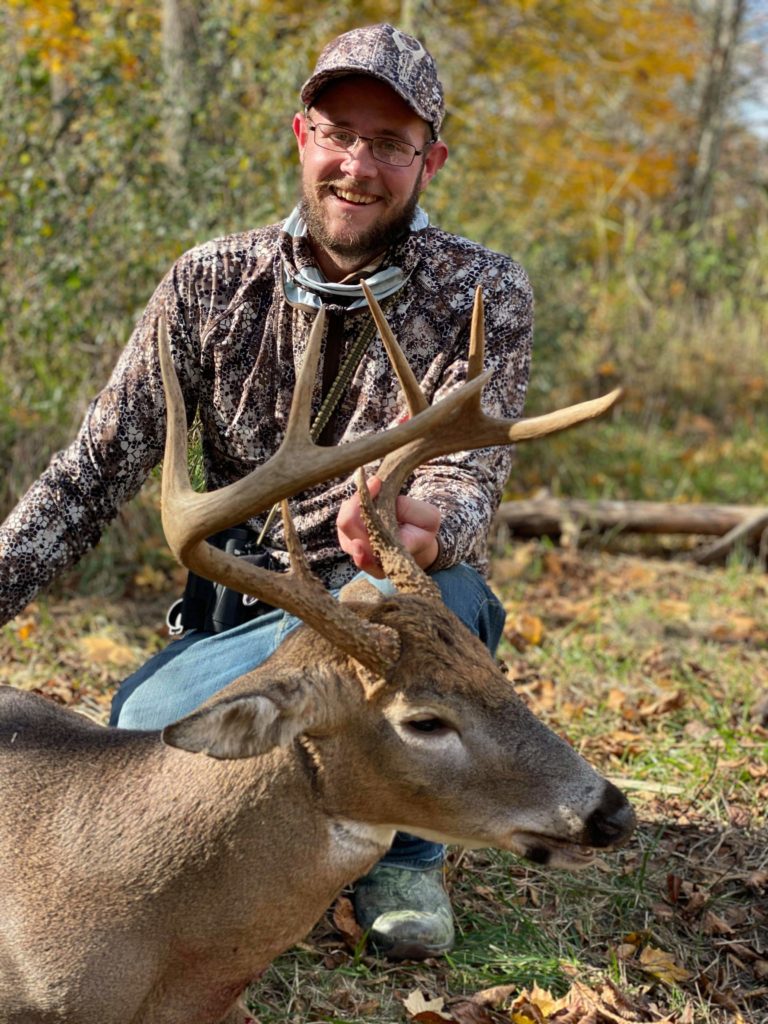 I've been extremely lucky when it comes to the hunt Link. It's difficult to say which of my experiences are my favorite because they have all exceeded my expectations. One of the most successful weekends and swaps I've done was with Joe Picariello and his fiancé Sammy. They made the experience so much fun. We hit the woods together just right and bucks were all over the place. We ran with their game plan and it paid off huge with Joe's nicest buck in years and my first mature buck with the bow on film, which also happened to win me a new deerslayer bow. Covid-19 wanted to slow us down, but we got together last spring and fall got on some turkeys, pheasants, and deer up my way with some sightings and interactions as well as a near limit of pheasants. I am so glad we were able to connect that Fall 2019 and I'm so excited to see them for their big day in a few months!
Jeremy Kraus
Erin, NY
Minnesota Hunt Link Breakdown on a Budget